Paint Correction
Paint correction brings your vehicles paint back to its true state. Improper washing and drying techniques cause swirls in the paint. This is essintially "Micro scratches". "Spotting" is caused by hard water usually if your vehicle is by sprinkler systems, or if sun hits the surface right after a light rain. These are blemishes or small craters in the paint. Paint correction levels these blemishes in the clearcoat, with the use of compounds and polishes.
The vehicle is washed, then clayed, removing any fallout, dirt or contamination in the paint. Once the claying is finished, the vehicle is compounded and polished removing the swirls and most defects in the paint. Some defects may not be able to be completely safely removed.
After each step, the vehicle recieves an "IPA" wipe-down ensuring a swirl and defect free finish. The vehicle then recieves a sealant to protect the newly restored finish. After sealant has cured a premium wax can be applied if the customer desires.
Wheels are removed, cleaned, sealed, polished(if applicable) along with tires and wheel wells getting dressed. All trim is restored, along with all chrome polished and sealed.
Here is a 50/50 shot of a severly swirled and oxidized Ford expedition. The left side has been corrected, the right side was untouched.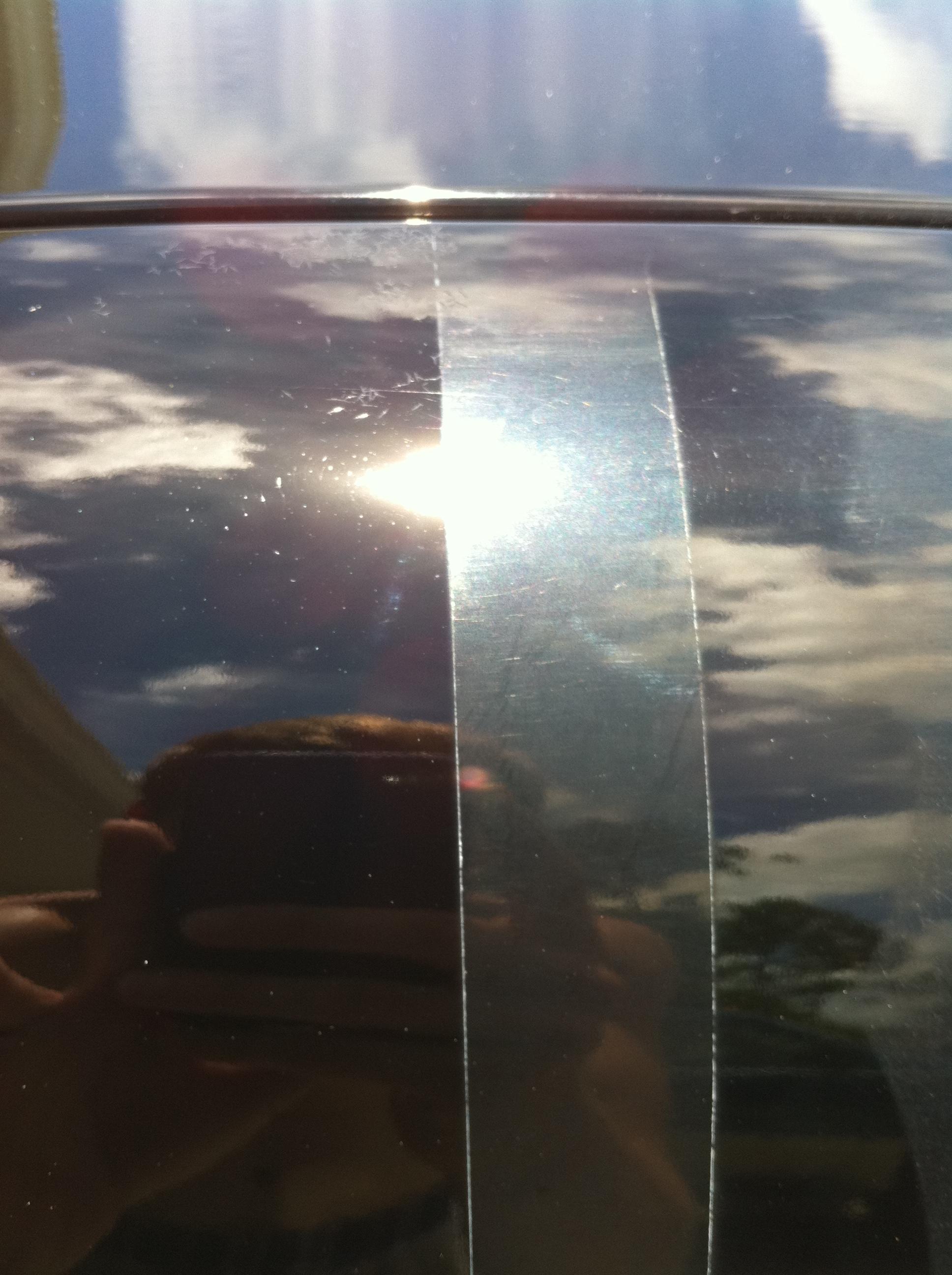 Here is what the vehicle looked like before: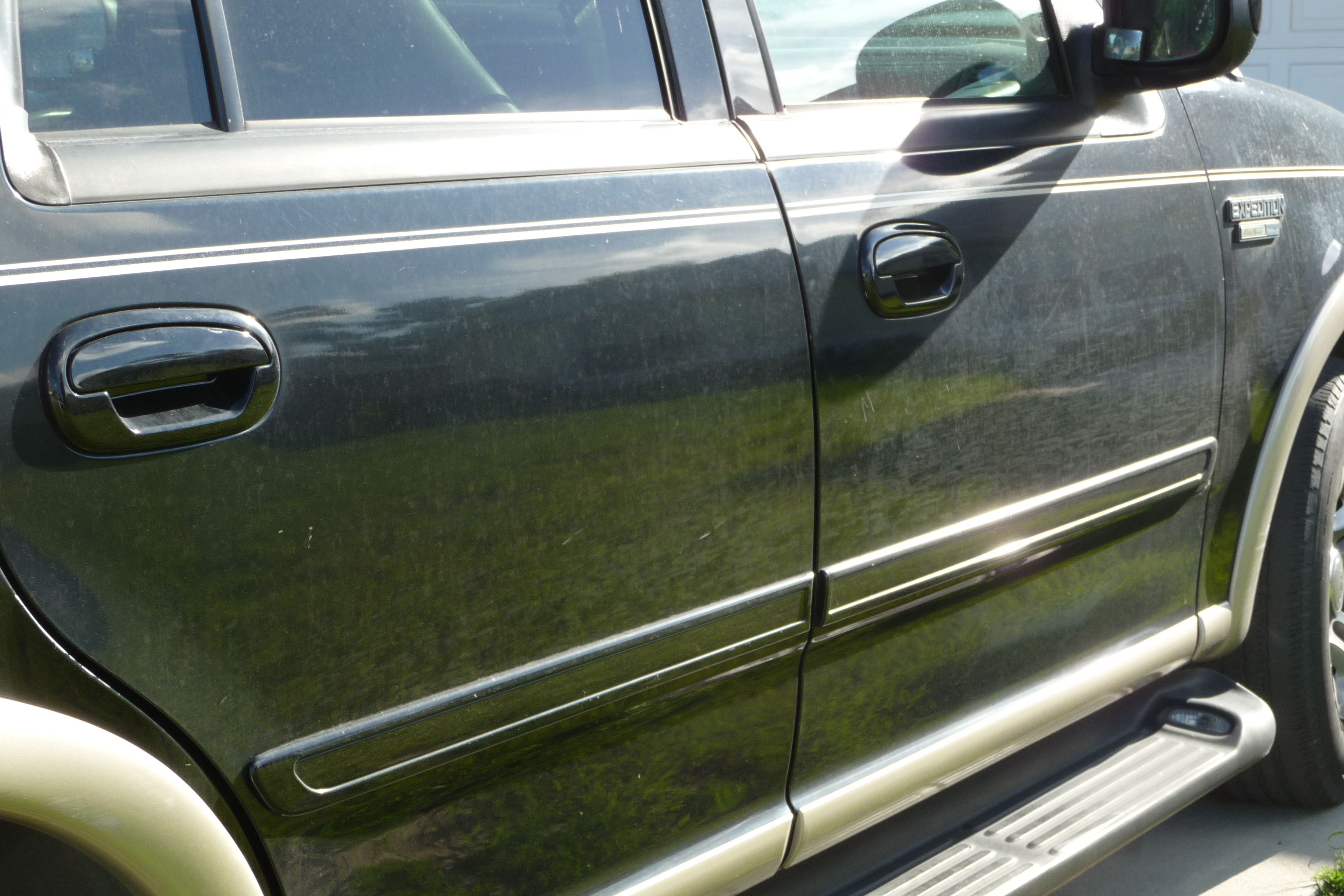 And the after product: